3.5 Star User

Posts: 204
Joined: Tue Nov 13, 2018 7:20 pm
---
Anong balita na dito? May naka access na ba? Nakakahiwaga to since nagbukas ang v2.0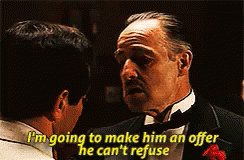 ---
Actually this makes it more exciting. Kung meron nice, kung wala para nalang rin tayo nag lalaro ng level up hehe.
K . L . U +++
---
Di na Lurker

Posts: 12
Joined: Fri Oct 05, 2018 5:52 pm
Daming nag aabang sino kaya mapalad na naka gain access?

---
Nawala yung thread ng spas for north and south. Is it just me or do i need to do something to be able to access it again
---
2 Star User

Posts: 51
Joined: Mon Nov 04, 2019 11:25 am
---
2 Star User

Posts: 65
Joined: Fri Nov 23, 2018 11:46 am
Location: Las Pinas
Di ko rin makita. Nagulat ako pag log ko. Naglinis ba?
---
Same question.
A Shoulder to Cry On. A Dick to Ride On
---
3 Star User

Posts: 199
Joined: Wed Oct 10, 2018 8:51 pm
Location: Tabing Dagat
---
i think this website is dead. dami na kasing spa na nararaid dahil rin dito
---