1 Star User

Posts: 27
Joined: Tue Sep 17, 2019 11:23 am
---
Lurker

Posts: 7
Joined: Thu Oct 03, 2019 1:46 pm
---
Lurker

Posts: 7
Joined: Thu Oct 03, 2019 1:46 pm
---
Lurker

Posts: 2
Joined: Tue Oct 29, 2019 9:03 pm
---
Lurker

Posts: 2
Joined: Tue Oct 29, 2019 9:03 pm
---
Lurker

Posts: 3
Joined: Wed Jun 05, 2019 3:53 am
Hi
Coital is
---
H ika!!!
Japan spa ka parin ba?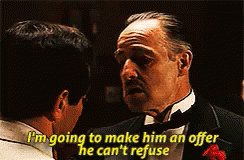 ---
1 Star User

Posts: 21
Joined: Thu Nov 14, 2019 12:57 pm
Location: Manila, Philippines
Contact:
Hi / Hello ADMINS / MODERATORS. Gusto ko lang po. Itanong How to be a REGISTERED MEMBER HERE. Babae po ako and Im looking for Fun to have din po kasi, Please help me . Thank you and Have always a Great Days .
UR CERTIFIED CHUBBYLICIOUS GFE

---
---
Hi mga paps.. Bakit di ko ma-open yung thread ng Lawrence saka Mythical Angel Spa?? "You are not authorized to read this forum" ang nakalagay.. Pa-advise naman kung pano gagawin.. Thanks
---