enge pw
---
2 Star User

Posts: 57
Joined: Thu Dec 27, 2018 7:09 am
Location: Pasig
Contact:
Ako rin penge pw to the secret threads
---
Sa loyals before meron. But with the migration to the new server nawala or at least that is what I've observed.
---
Pati privelege of verified members. I used to be a verified member but I just don't know if there is still such a thing.
---
Ang tagal na nito.. may update na mga paps?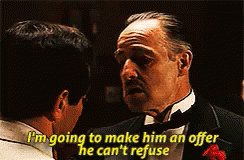 ---
3 Star User

Posts: 151
Joined: Sun Feb 10, 2019 11:49 pm
---
Lurker

Posts: 4
Joined: Mon Mar 04, 2019 10:46 am
Waiting din po ako sa update ng secret thread, baka pede po makahingi ng password. Maraming salamat po.
---
---
Penge password ... pa pm na lang
---
3 Star User

Posts: 125
Joined: Fri Sep 21, 2018 3:27 pm
Penge din po ng pw please
"I'm the best there is at what I do. But what I do isn't very nice…"
---