4 Star User

Posts: 357
Joined: Sat Oct 06, 2018 3:43 am
Location: Manila
Contact:
Kung magkita kayo ulit ng ex mo? At yayain kang magsex ulit, anong agawin mo? Pagbigyan mo ba?
I like the way she moves me... We are on
.
---
1 Star User

Posts: 22
Joined: Sat Sep 22, 2018 11:39 am
happened with one ex.... unplanned, and it was ok.... not something to write home about
---
1 Star User

Posts: 27
Joined: Sat Sep 29, 2018 8:03 pm
Location: Quezon City
If given the chance, why not?
---
Qng d nmn ngkabalikan ndi cguru
---
Nangyari na. Umasa na naman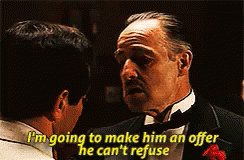 ---
---
2.5 Star User

Posts: 88
Joined: Tue Sep 25, 2018 4:29 am
Yup. happened to one of my ex. wish I could bring it back... kaso asa malayong lugar na, hanggang tingin na lang akosa IG niya with her current.
PUSH ME AND THEN JUST TOUCH ME TILL I CAN GET MY SATISFACTION
---
Lurker

Posts: 3
Joined: Fri Jan 18, 2019 1:30 pm
A definite no for me, just don't want anything to ever arise from it....you know the "consequences. I'd rather start with a clean slate.
Warriors...come out to play....Warriors come out to playyyyyy....
---
2 Star User

Posts: 42
Joined: Sat Dec 01, 2018 3:58 am
---
2.5 Star User

Posts: 96
Joined: Fri Oct 05, 2018 3:39 pm
mahirap kumakapit ulit after lol
---