The death of my beloved therapist Miss Michelle Peralta, formerly of Paragon Spa and lastly at Scent of Siam Valenzuela due to cervical cancer and pneumonia complication.I still cannot accept it.
NOBODY CAN HAVE EVERYTHING IN LIFE,
THEREFORE LIVE AND PROSPER!

---
2.5 Star User

Posts: 96
Joined: Fri Oct 05, 2018 3:39 pm
buratsi5000

wrote:

↑

Fri Dec 07, 2018 5:49 am

yung inagaw pagkain ko....kahapon lang ngyari
bwahahaha
---
myself... such a loser in a lot of ways
Denied once again ....

Tough love
---
Heart to heart talk with a sibling.. So emotional pa nung talk namin.
I'm a sinful angel.
---
3.5 Star User

Posts: 204
Joined: Tue Nov 13, 2018 7:20 pm
Thinking about all the mistakes I've recently made
---
Ung magpapasahod na ng kumpanya kaso di mo maisip saan ka kukuha ng pampasahod kasi wala pang benta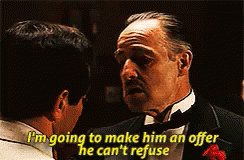 ---
Yung ni reject ka ng thera na minahal mo na at akala mong ok ang lahat sa inyo. Ni reject ka dahil mas may worth it kesa sayo
We only live once so make your everyday life fruitful
---
6 Star User

Posts: 1008
Joined: Fri Sep 21, 2018 6:47 am
Location: 3rd ROCK fROM the SUN
Contact:
Spilled Tanduay Rhum

Quis Custodiet Ipsos Custodes
---