Do all you want to do but with limits... YOLO
---
How to scratch my mans balls by pulling and rolling the skin… v important.
---
Strike while the iron is hot.
---
Lesson in lyf wag n mgmahal ng d msaktan lht nmn yn mglloko hehe
---
Dont give a fuck. Give the fucks that are truly important. Choose to struggle with the pain that you want, since happiness comes from the problems we solved.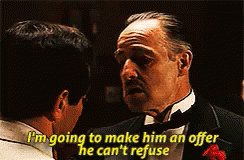 ---
you cant truly trust anyone, and in life, yes you have family and friends but at the end of it all you will always be alone.
---
Believe in yourself, go for it.
---
---
You can love another woman, but the type of love differs from wife, regular therapist, female officemate, massage attendant. Love is expressed through both sexual and non-sexual encounters. But you can only love a woman if she accepts you, reciprocates but defines the limits of the love expression between you and her...whether it leads to intercourse, bjs and hjs, or just kissing each other...YMMV.
NOBODY CAN HAVE EVERYTHING IN LIFE,
THEREFORE LIVE AND PROSPER!
---
Can't really say "most" but one recently came from my boss/mentor.. learn to find the value in what you're doing. It'll make your work a bit meaningful
---